St. Luke's Theatre, New York
St. Luke's Theatre, New York
Sorteer op
Top 10
Prijs
Aanraders
A - Z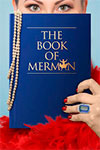 The Book of Merman
Two Mormon missionaries ring the doorbell of Ethel Merman and hilarity ensues in this new musical comedy. The Book of Merman is a diva-driven journey featuring original songs and show-stopping ballads. It's delightful. It's delicious. It's de-Merman!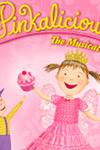 Pinkalicious The Musical
The award-winning Vital Theatre Company presents its long-running hit Pinkalicious The Musical, now in it 11th Year running off-Broadway. The one-hour musical, with book and lyrics by Elizabeth Kann and Victoria Kann and music, lyrics and orchestrations by John Gregor, is based on the best-selling children's book Pinkalicious by Elizabeth Kann and Victoria Kann. The musical adaptation is directed by ...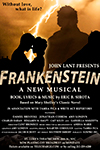 Frankenstein: A New Musical
Frankenstein: A New Musical, based on Mary Shelley's classic novel, is a two-act sweeping, romantic musical that honors its source material. Book your tickets for Frankenstein: A New Musical on Broadway here!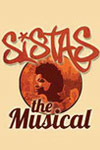 Sistas: The Musical
Sistas The Musical on Broadway in New York is an uplifting musical journey about a multi-generational African-American family. Based on a series of interviews conducted with black women, using a playlist of songs made famous by artists, incl. Billie Holiday and Beyoncé and others, this musical tells of the struggles, the joys and the triumphs of being black and of ...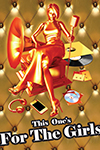 This One's for the Girls
This One's for the Girls isn't just for the girls! This fascinating and original new musical looks at the role of women over the past 100+ years. Book your tickets here!