St. Luke's Theatre, New York
St. Luke's Theatre, New York
Sorteer op
Top 10
Prijs
Aanraders
A - Z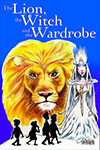 The Lion, the Witch, and the Wardrobe
In this inventive and highly theatrical adaptation of C.S. Lewis' The Lion, the Witch, and the Wardrobe, two actors give a tour-de-force performance that's sure to delight children and adults alike. Make sure to book your tickets to this incredible show today!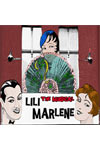 Lili Marlene The Musical
Lili Marlene, the original musical love story of Rosie Penn, the famous cabaret singer, and Count Hans Wilhelm van Kleister Graff, is set in the last year of the Weimar German Republic and into the 3rd Reich period.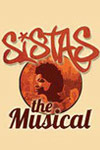 Sistas: The Musical
Sistas The Musical on Broadway in New York is an uplifting musical journey about a multi-generational African-American family. Based on a series of interviews conducted with black women, using a playlist of songs made famous by artists, incl. Billie Holiday and Beyoncé and others, this musical tells of the struggles, the joys and the triumphs of being black and of ...
Friends the Musical Parody
Friends the Musical Parody - The #1 musical parody of your #1 favorite TV show. Ross, Rachel, Chandler, Monica, Joey, Phoebe and Gunther are back! Book tickets here!
Wicked Clone The Cinema Musical
An original story based on the Wicked Clone or how to deal with the evil novel by Mihaela Modorcea — a "book for an Oscar winning movie," (Barnes & Noble) Wicked Clone or how to deal with the evil The Cinema Musical is the story of a vampire bitten by a human being. Born without a heartbeat, memories or Inspiration, ...